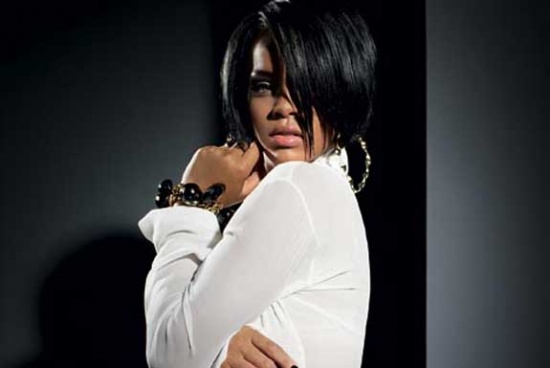 KRATKA BIOGRAFIJA
Ime i prezime: Robyn Rihanna Fenty
Datum i mjesto rođenja: 20.02.1988.,St.Michael, Barbados
Visina i težina: 1,73 i 53 kg
Njezina najveća ljubav: Dancehall/R&B
Hobi: Plesanje do 'sitnih sati'
Uzor: Beyonce
Naj face: Beyonce, Mariah Carey i Alicia Keys
Pjesme: Ljubavne i zabavne
Stil odijevanja: Casual odjeća i obuća
NESTO MALO O NJOJ
Rihanna
je rođena kao Robyn Rihanna Fenty, 1988. godine na Barbadosu, a kao
17-godišnjakinja zapela je za uho (i oko) šefovima Def Jam Recordsa, na
čije je predsjedničko mjesto upravo tada sjeo Jay-Z. On je odmah
ugovorio audiciju te nošen željom za ponavljanjem uspjeha koje su
dancehall ikone poput Seana Paula, Shaggyja i Elephant Mana postigle u
mainstreamu odlučio angažirati mladu žensku inačicu lajavcima iz
Kingstona.
'Stajala sam u hodniku i tresla se. Vidjela sam komad
Jay-Z-jevog lica na dnu hodnika i počela sam vikati: 'O, moj bože!'
Nikada nisam upoznala slavnu osobu, a upoznati slavnu osobu koja je
usto i predsjednik diskografske kuće, to je bilo ludo!' priča
oduševljena Rihanna, koja je do danas imala prilike itekako ispuniti
svoj vizualni herbarij licima celebrityja s kojima je zatulumarila kao
uspješna mlada pop zvijezda.
Prije nego je dogurala do ovog
statusa u rodnom St. Michaelu još je početkom 2005. godine pohađala
srednju školu i živjela jednostavnim životom, usput pobjeđujući na
natjecanjima za ljepotu i lokalne talente.
Prvi ju je iz
anonimnosti iskopao Evan Rogers (koji je s partnerom Carlom Strukenom
producirao hitove za imena kakva su Christina Aguilera i Kelly
Clarkson), i to za vrijeme ljetovanja u Rihanninom rodnom gradu.
Ponijevši njezine snimke u New York, započeo je povijest, a od djevojke
koja se hvalila utjecajima koji su na nju imale Beyonce, Alicia Keys i
Mariah Carey, te sposobnošću miješanja R&B-ja, hip hopa, reggaea i
dancehalla, nastala je zvijezda s albumima koji... pa, miješaju
R&B, hip hop, reggae i dancehall, katkada na fantastičan, katkada
na slabašan način.,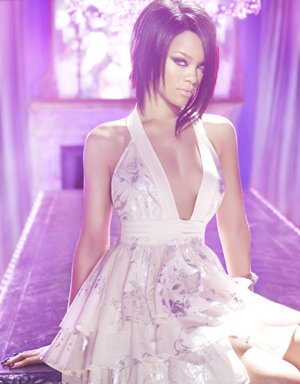 Moje omiljene pjesme od Rihanne su: Take a bow, Disturbia, Live your life....
Sta vi mislite o Rihanni???
Koje su vam omiljene pjesme od nje???